WHAT'S NEW?
Richard, Happy Birthday and many more. We remember fondly our time in Dunedin and look forward to doing it again.
Gerry&Sandy
Sally, Have as good a birthday as your able to with this nasty pandemic hanging over all of us. We miss seeing the gang but hopefully '21 will allow another re union. Love from Spokane
Gerry & Sandy
Once again, Happy Birthday. Recently, speaking with Fred Taylor I found out you now live in Oregon and have a new man in your life. Again, Congratulations! If your ever up this way we would love to meet up for drinks & dinner.
Gerry&Sandy.
Thinking of you and your birthday, have a great day and thanks for being my friend.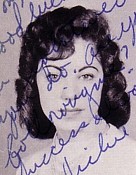 Posted on: Nov 17, 2020 at 10:10 PM
Have a great "Happy Birthday to a great classmate, person & quarterback!!!
Stay well and enjoy your day & years to come!
Regards,
Vickie & Steve Meier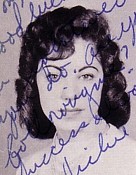 Posted on: Nov 11, 2020 at 7:49 PM
RICHARD.THANK YOU FOR THE "BIRTHDAY WISHES" HOPE EVERYTHING IS GOING WELL FOR YOU AND YOUR FAMILY! THESE ARE SOME HORRIFIC TIMES WE ARE ALL GOING THROUGH! MAY YOU & YOUR FAMILY STAY WELL! NICE HEARING FROM YOU!
REGARDS,
VICKIE (PARISI) MEIER
JERRY,, THANKS FOR THE "BIRTHDAY WISHES"! "HAPPY BIRTHDAY" IS IN ORDER FOR YOU, ALSO! WISHING YOU GOOD HEALTH, MUCH HAPPINESS, & GOOD TIMES! IT WOULD BE GREAT TO HAVE ANOTHER REUNION. WE HAVE A WONDERFUL GROUP! WISHING YOU & YOUR FAMILY THE "BEST"!
REGARDS,
VICKIE (PARISI) MEIER
MELVIN, THANKS SO MUCH FOR THE "BIRTHDAY" WISHES. GLAD YOU ARE HOLDING UP IN THESE HORRIFIC TIMES! STEVE SENDS HIS GOOD WISHES TO YOU! STAY WELL OUR THOUGHTS & GOOD WISHES TO YOU!
REGARDS
VICKIE (PARISI) & STEVE MEIER
Vic, Have a wonderful, healthy, happy birthday. Can't wait for our next reunion; to let all our classmates know how great it is to be part of such a great group. Our best to you and Steve and and your families.
Gerry & Sandy.
"HAPPY BIRTHDAY"! HAVE A GREAT DAY & HAPPY HEALTHY YEAR!
VICKIE (PARISI) MEIER
Happy Birthday Steve...have a great one. Hope you and Vicky are doing well. Stay safe and happy and hope we can get together in the very near future.
Howie: Wishing you a wonderful and Happy Birthday, and remembering our fun filled times growing up together. Best regards and wishes always. Steve