WHAT'S NEW?

Dwight Morrow High School Class Of 1958
Page has been added or updated:
Homepage
. New comment added.
Posted on: Mar 21, 2020 at 12:33 PM
Great to hear your update. Had lunch with Marlene in Las Vegas two weeks ago. Right now we're in the middle of our self quarantine. Stay well??
Marlene, Happy Birthday from Sandy and I. Enjoy your special day.
Happy Birthday !! I can still remember your birthday parties at your uncle's pizza place in Fair Lawn !!+
Hi Gene, Enjoy a healthy Happy Birthday today in these crazy times!
Hey, Gene, enjoy a healthy Happy Birthday today
in these crazy unsafe times!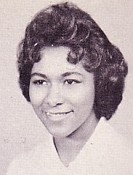 Rich, First HappyBirthday!!!. Second, on your profile it says you reside in Dunedin N.J. Next time we visit Fl I hope we find you there.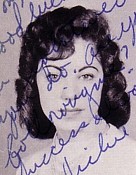 "HAPPY BIRTHDAY" AND MANY MORE TO COME!
"MERRY CHRISTMAS" & "HAPPY NEW YEAR"!
HAVE A WONDERFUL DAY!
VICKIE & STEVE
Toni, All the best on your B'day and all those to come. Looking forward to catching up at our next reunion.
Gerry&Sandy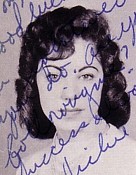 HAPPY BIRTHDAY, BARBARA. MANY MORE TO COME. HOPE YOU HAD A GREAT DAY!
WHEN DO YOU WANT TO DO LUNCH? GIVE ME A CALL!