WHAT'S NEW?
All the best today and for many more to come.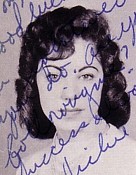 HAVE A VERY "HAPPY BIRTHDAY" FILLED WITH MUCH "HAPPINESS"!
REGARDS,
VICKIE & STEVE MEIER
Farewell, good buddy, dear friend, special lady. Together, as the team of Growney, Murray and Pointe, we roamed the estate sales of Bergen County, savored sunsets from South Carolina to New York State, monopolized the tables of Nellie's and Matthew's Diner for hours, laughed a lot and enjoyed a very special camaraderie for over a decade. Memories of the good times live on, but life on this planet will never be quite the same without you. May you rest in eternal peace and grace Heaven with the sunshine of your beautiful smile.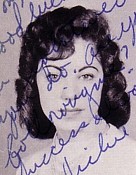 Our prayers go out to Mary Ann. So sad to hear of her passing. She will always be remembered as a sweet, loving, kind person. She will be greatly missed. May she rest in PEACE!
Vickie & Steve Meier
"Happy Birthday hope you had a great day filled with much happiness & joy! Stay well-Hope to see you the next time you come East.
Hey Marlene - A little bird told me it's your birthday today. Have a very happy, happy! And when I see you in a few weeks, we'll lift a glass and toast another good year. Enjoy. xo Barb
I was nice seeing once again! It sounds like you will be at the 80th birthday reunion! Stay well, and hope to see you at the 80th
I was watching Hallmark, and I saw a movie that was
filmed in Grass Valley.
Actually, one of the opening scenes took place in a
Restaurant where we had eaten a number of times.
The name of the movie
was "The Christmas Card". It was a cute movie.
You might enjoy it. It is aired on the Hallmark Channel.
Hi TonI.
Happy birthday, next Sunday.
Missed you at the recent reunion.
I hope all is well and happy for you.
Greg
Happy Birthday Barb. Great seeing you again. Have a wonderful year and we'll see you at the next reunion.
Gerry&sandy
HAVE A VERY "HAPPY BIRTHDAY" - MANY MORE TO COME!